Mystery at the Mix
October 30 @ 5:00 pm

-

8:00 pm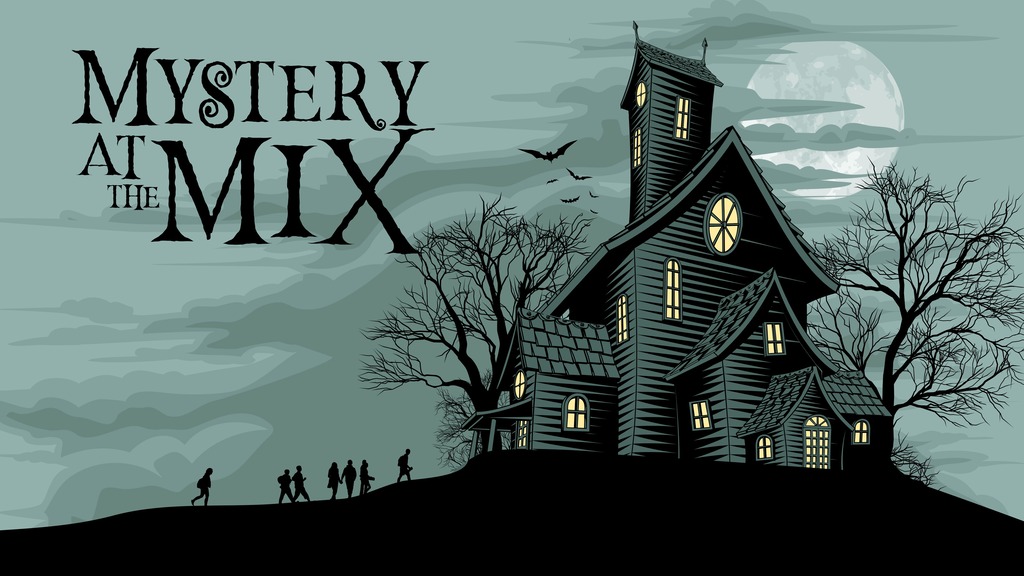 You are cordially invited to the Stout Family Reunion on Sunday, October 30from 5-8pm. All family members of the renowned patriarch, Malachi Stout III, will reunite at the ancestral home located at 9900 Old Keene Mill Road, Burke, VA (Door 3.) You and your loved ones will not want to shun this gathering as there is promise of substantial inheritance at Malachi's passing.
We will begin the evening with a traditional potluck dinner. Please bring a dish to share according to your birth year.
2008 – 2009 – Side Dish
2007 – Dessert
2004 – 2006 – Main Dish
Prior to 2004 – Just rest and bring your TUMS
According to Stout family custom, awards will be presented to those best dressed. The Stout family is all about appearances, so choose your persona and come dressed to impress! This year prizes will be given in the following categories:
Grooviest Granny and Grampy
Middle-aged female fashionista/debonair dude
Trendiest Teen and Most Preppy Teen
Barring any unforeseen drama from colorful characters in this dysfunctional family, this reunion will conclude with the announcement of Malachi's intentions for the vast Stout family fortune…otherwise, prepare yourself for another Mystery at the Mix!
Related Events