2023 Men's Retreat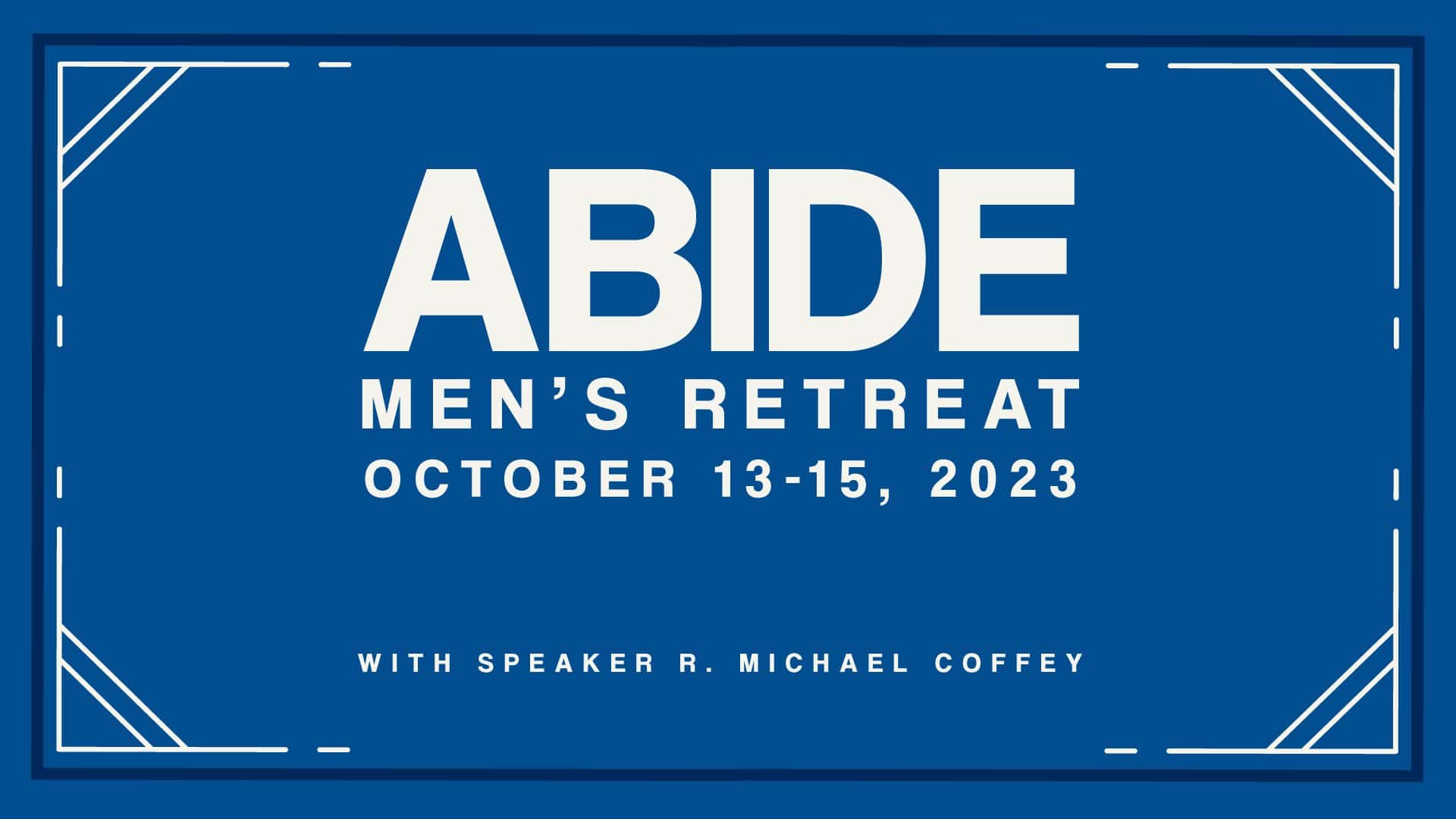 Join us, brothers, for the Burke Community Church Men's Retreat from October 13th-15th in Manns Choice, PA, at the White Sulphur Springs OCF Lodge. Building on the Fall Men's Ministry study at BaseCamp and IronWorks – Abide: Learning to Live the Spirit-filled Life the Way Jesus Did – the 2023 Men's Ministry Retreat centers on "Walk by the Spirit" and is based on Galatians 5:16-17: "(16) But I say, walk by the Spirit, and you will not carry out the desire of the flesh. (17) For the desire of the flesh is against the Spirit, and the Spirit against the flesh; for these are in opposition to one another, in order to keep you from doing whatever you want."

Retreat speaker and author of Abide: R. Michael Coffey
Sign up now:
https://burkecommunity.ccbchurch.com/goto/forms/2028/responses/new
Why Come to the BCC Men's Retreat? Ask Yourself….
Do you abide in the Holy Spirit? Do you want know more about the Holy Spirit and live the Spirit-filled life the way that Jesus did?
Are you spiritually, mentally, or physically tired?
Are you have anxiety about everything, do you always feel two steps behind?
Are you struggling in relationships?
Is your internal, spiritual gas tank empty?
Are you ready to share Christ with yourself and with other Men?
Do you sit on the side-lines? Are you ready to get in the game?
A few points to consider….
EVERYBODY AT THE RETREAT IS THE NEW GUY…many of you have been at the church for less than three years!!  Some of you may have been here for decades!! Don't hesitate to let the Retreat be your opportunity to change your life and introduce yourself to anybody you don't know….because they don't know many guys either.
The venue at White Sulphur Springs in Manns Choice, Pennsylvania is beautiful!
We'll have Pastor Michael Coffey anchoring us in the scriptures of "Walk by the Spirit" and leading our Worship Sermon on Sunday Service, and a few other brothers providing testimonies.
This year our brother Kevin Delano will be leading the retreat – he's an outstanding brother in Christ in every way and a great American – thank you Kevin!
Sign ups are live and are first come, first serve basis; if you are interested in volunteering, please reach out to Kevin at

[email protected]

Our very own Worship Team will lead live Worship throughout.
Plenty of opportunities to fellowship, reflect, hike, games, "feats of strength", fish, shoot shotguns, climb ropes, etc.
Related Events