Cash for Corn
September 24 @ 9:00 am

-

12:00 pm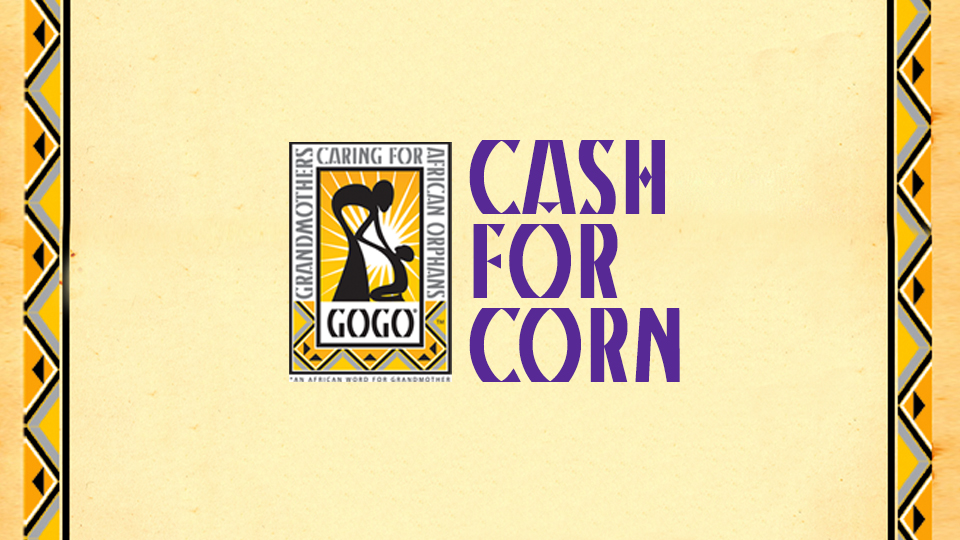 In Malawi and neighboring African countries, "gogo" is the local word for grandmother/grandfather.
The devastation of the AIDS pandemic in Africa has changed the health and economics of nations and the grandmothers must raise their orphaned grandchildren. Gogo Grandmothers help these grandparents in Malawi by providing seed and fertilizer for the maize crops. These crops provide food for an entire year.
All funds raised from Cash for Corn will provide seed and critical applications of fertilizer to assure a good corn (maize) crop in the coming season. In this way, we get to participate in what God is doing as He provides food for a gogo (grandmother) and her orphaned grandchildren.
Cash for Corn bottles are available in the lobby on Sunday, September 3rd & 10th, at the Missions Station in the lobby. Please pick one up and fill with cash, checks, or change. Return the bottles on September 17th & 24th in the lobby. Checks should be made payable to "Gogo Grandmothers."
For more information please go to www.gogograndmothers.com.
Related Events